It's high time I made my 2008 in retrospect entry. I think it's high time because am back at the office and kinda bored. Since the holidays are pretty much over, it's time to make a run down of the major things that happened in 2008. Since things have a way of happening all at the same time, I decided to give one or two highlights for each month of 2008. Let's start.
2008 was a year of changes for me. Some of these changes, I accepted readily. Though most of it happened without me realizing; 2008 brought changes that turned my life upside down.
January 2008

Spent the first days of 2008 in Sagada. This was a great start. My first new year's day away from my family. The best thing about this was I had time to reflect and rethink my life; something that I didn't do much in 2007. I made decisions and a list of short term goals for 2008.
These were:
1. Finish college
2. Move out
3. Get a job in journalism or creative writing
4. Go to part time law school
5. Don't let activism slip away.
Of my 5 goals, I accomplished 4. This is pretty good in my book.
February 2008

I spent the better half of this month problematizing valentine's day. Not because I didn't have a boyfriend but because I had a boyfriend who didn't want to do anything. The continuous shooting down of mt v-day ideas gave some perspective to out relationship. I realized that unless the dynamics of our relationship changed soon, I would be stuck with someone who was very insecure. I also realized his under appreciation of my worth was mainly because of his pea-sized ego which couldn't cope with how "ambitious" I was.
Needless to day, the month of love left me yearning for a better kind of love.
I also landed my first "real" job this month at writers.ph.
March 2008

This month was a mix of rallies, realizing that there are more things to life and lots of mixed up priorities.
This picture says it all:
That's me on a bout of ADHD at a rally in Plaza Miranda.


Pivotal entry for March:
hindi ko alam kung dapat ko ba iniisip ito. unang una, maraming trabaho. as in maraming trabaho ngayon. pangalawa, parang masisira naman buhay ko pag ginawa/inisip ko pa ito. pero...may maliit na boses sa puso kong nagsasabing hindi kami ang dapat magkasama.

nahihirapan na ako. lalo na ngayong parang may ibang hinahabol ang puso ko.
April 2008
This month was dedicated to my thesis, or the lack thereof. This month also assured my that my brain was still functional enough to do academic things. The great thing about this month is that I finished my thesis in record time. Another great thing?
Rediscovering that giddy feeling.


May 2008
All hell broke loose. Character a and I finally called it quits. Though I saw it coming, I was very very hurt with what happened.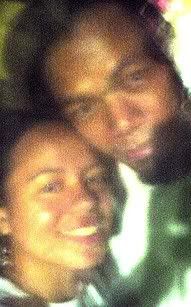 It was inevitable. Picture taken during less turbulent times.


June 2008
Character c and I were busy dodging bullets this month. We were also holding on to each other.
Pivotal Conversation:
kristel dahlin: well... if you can leave him just like that, he might not be that special to YOU
tish: it's not that. it's just that i'm no martyr.
tish: i want him in my life, but if he gives me shite in exchange for my heart, ima do him in. :D
July 2008
By far, the most trying time of my relationship with character c. Also, the most stressful month of my professional life. July is SONA month. Any political activist knows that this can lead to major headaches. Fortunately, it didn't show on my face.
I also went to Hong Kong this month.
August 2008

Am living in a pressure cooker, with all these other people. I can call this month my short fuse month. I was forced to work with people I absolutely detested. I was even forced to defend them. This month was very exhausting, physically and emotionally. It forced to recognize three truths:
1. Even if I don't like a person, I will never be willing to trash their reputations just for the sake of it.
2. I should learn my lessons well; stop trusting people who have failed you at each turn.
3. Cut ties, cut your losses when you should. A relationship that's more damaging than good can and will destroy you.
September 2008


The start of many many adventures.


October 2008

Landed another job. Met amazing people.
November 2008

Finally moved out.
December 2008

Had the best holiday ever.
===
2008 was full of challenges. I can say that it was full of emotionally crippling moments. Thankfully, I chose not to focus on falling down. 2008 taught me that there are some things that matter more than appearances. It was a year that left me steadfast in my personal convictions and political beliefs. It was also a year that tested my morals and how far I was willing to go to defend myself.
2008 was a year of travelling: emotionally and physically. I learned to cut ties with people who were doing more harm to me than good. I also reconnected with old friends.
It was also an eye-opening year: I realized that no matter what life throws at me; everything is a matter of perspective. I can't forsee or prevent every bad thing that comes my way. However, I can control how I react to life's catastrophes.
2008: I got pissed. I got raging mad. I got hurt. I fell out of love. I fell in love. I disconnected. I reconnected. I set on a path, I chose another highway.
It was great.